February 14, 2018: Happy Valentine's Day! Check out our spring availability. We'll be updating throughout the spring and early summer, so stay tuned for new items. Also see our new availability of community seedling flats for milkweed, black cohosh, and New Jersey Tea (Ceanothus). Get them in quantity at lower cost! Sorry these cannot be shipped.
December 10, 2017: The nursery is dormant for the winter. Check out the plant list for species in the works. Availability for spring 2018 will be listed in late winter. Stay warm!
April 5, 2017: RAMPS!!!! Ramp seedlings are up!!! $48 per 24-cell tray, each cell with 2-4 seedlings.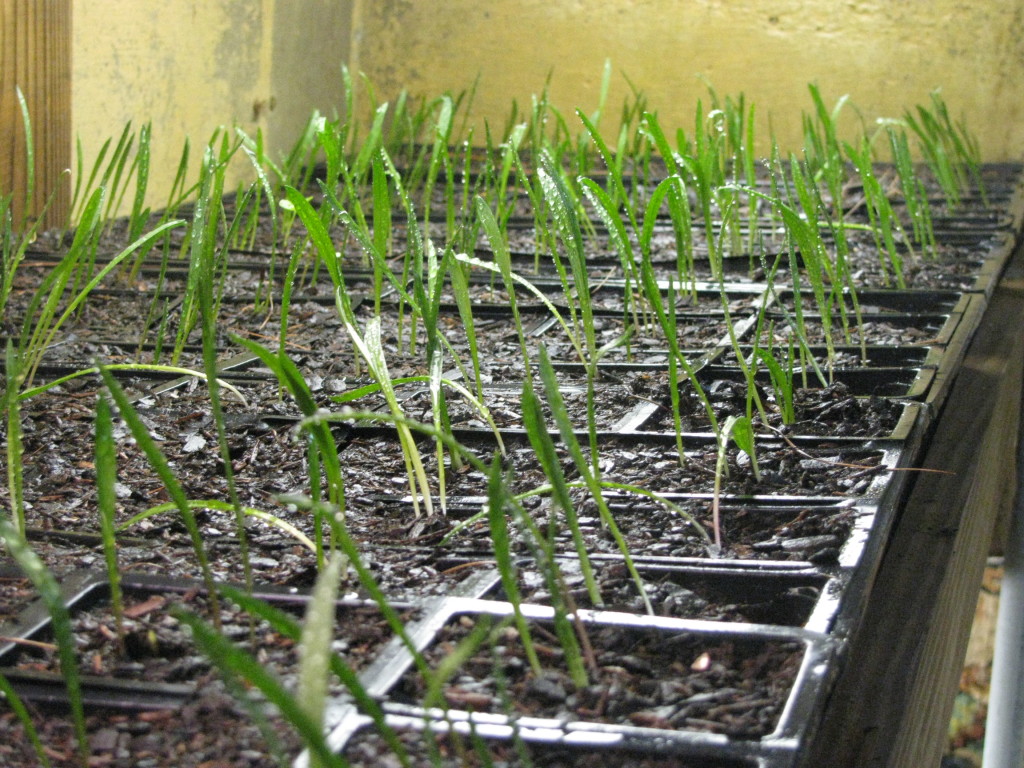 SOLD OUT: November 7, 2016: American Ginseng First Year Rootlets available, $2 each. These can easily be shipped packed in moist sphagnum in a USPS small flat rate box. $45 minimum order.